---
Home - Chicago - Banking - Buying a House - Churches - Family Programs - Govt. Offices - Insurance - Hospitals - Jobs - Mail -
Moving Tips - Radio - Renting - School - Shopping - TV - Transportation - Utilities - Links
---
Mail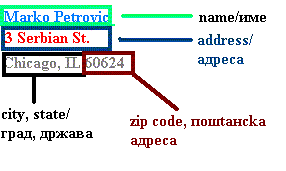 Mail in Chicago and in the US is excellent. Post offices are located in every zip code, they are generally 20-30 minutes away from everyone's home. The postboxes are located in good locations and are usually few blocksfrom everyone's house. Here is a example of how the postbox looks like.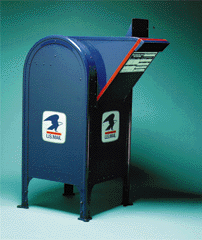 It might look a little different then this but usually this is how it looks like.
Post marks are current 37 cents for local deliveries which take about 2-3 days and 80 cents for international which to Serbia would take up to 2 weeks.
To find your local post office branch go to USPS site.
---
© Copyright 2004. All rights reserved.
Contact Webmaster: Boris L.